Precautions for CNC machining center operation
2021-11-04
Precautions for CNC machining center operation
Precision parts processin
and manufacturing companies should standardize the correct operation of CNC machine tools by technicians. CNC technicians are responsible for the processing of mechanical parts. They must ensure safe production and maintain the machine tools in order to extend the service life of the machine tools.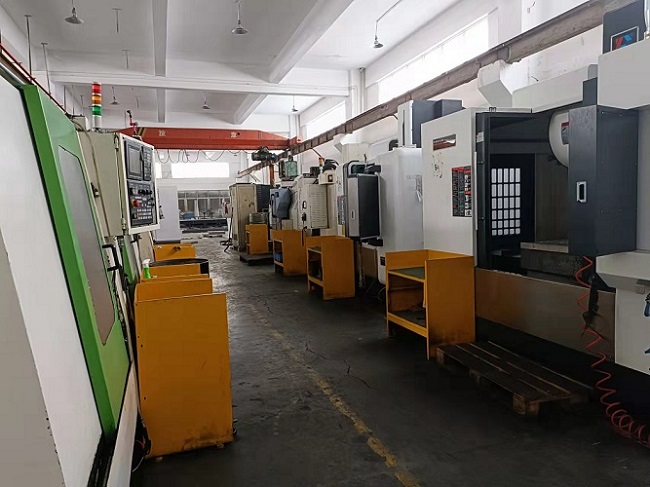 1. Preparation before starting the machine
First check whether the wires are damaged; the amount of oil in the oil tank; whether cutting fluid, rail oil, etc. need to be added.
2.the matters needing attention after the machine is started
(1) After the machine tool is started, check whether the machine tool is abnormal; whether the voltage, oil pressure, air pressure, etc. are normal;
(2) Check the machine origin of each coordinate axis;
(3) When the worktable is rotated and exchanged, there should be no debris on the tabletop and guide rails;
(4) After the NC program is input, it should be carefully proofread to ensure that it is correct;
(5) Install and find the right fixture according to the process regulations;
(6) Correctly measure and calculate the workpiece coordinate system. After the tool compensation value is input into the offset page, carefully check the tool compensation number, compensation value, sign and decimal point.
3. Matters needing attention in the process of parts processing
(1) It is strictly forbidden to open the protective door of the machine during cutting;
(2) Clamp the workpiece safely and firmly;
(3) The machine should be stopped before adjusting the cutting fluid nozzle to the tip of the tool;
(4) Never touch the rotating workpiece or spindle with your hands;
(5) The machine must be stopped when installing and disassembling tools;
(6) When cutting graphite workpieces or workpieces with powder cutting, you must wear a protective mask;
(7) The selection of cutting tools should be confirmed whether they meet the specifications of the machine;
(8) When each tool is used together for the first time, it must be verified whether its actual length is consistent with the compensation value given;
(9) When processing high-precision parts, use a dial indicator to detect the tool on the spindle, so that the static runout is controlled within 3um, and the tool holder system needs to be re-clamped or replaced if necessary.